OMEGA POINT 2 0 1 9
For Eons the drum and bass scene has been inundated with new, on point artists who have grafted hard helping to shape the scene it is today. Nothing in life is easy – have you ever asked yourself that? Everything must be worked for, fought for, a whole endurance test until the very end devour. Making music is just of this very calibre.
Omega Point's ongoing talents have grown throughout a scene which is constantly evolving. He has been most fortunate in being able to experience the whole spectrum of the scene, from its old skool root foundations, through to its jungle, to hardcore – right through to the invention of drum and bass music itself. This knowledge that Omega Point holds is most valuable, most valuable indeed. On hearing the unique sound of Omega Point, you can tell that he poses such a passion which in turn is delivered within in skill as a highly talented producer.
'NEW KID ON THE BLOCK'!…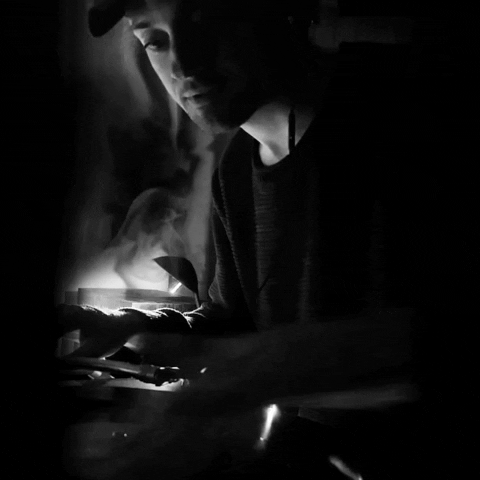 Every artist is looking for that 'golden playout', whether it be at a high-profile birthday party, or maybe the buzzing club in London or halfway down the other end of the country. Every artist is looking for such a booking. It's plain to see that with the skill that Omega Point has, it wasn't long before he was noticed for his sure-fire, well-rounded sounds which he was turning out from the studio. In a world where it's a first come – first serve basis, Omega Point has been up against some very strong contenders. This, however, is not a completion, it's just how it is on the street, on the block no less. The cutting-edge sounds in which Omega Point delivers each and every time are second to none. He draws deep within the sampling realms too. His samples bringing home a unique atmosphere and vibe for any dancefloor – far and wide.)
With Honour
It is with the greatest of blessings that Omega Point has recently secured his first international booking of the season! Yeah, that's right people, you can catch him LIVE – in one weeks' time the mighty DUBLIN of the glorious land of Ireland. Omega Point will be selecting deep once again as he takes the massive and crew through his landscape of drum and bass sounds.
NEWS DROP!!!NEWS DROP!!!NEWS DROP!!!
In sync with Omega Points debut set in Dublin, an introduction to the highly anticipated event – Omega Point is releasing a FREE track to download 'Feel Alive' – courtesy of Inhabit Records!!! (CLICK BELOW TO GO DIRECT TO INHABIT FB PAGE!!!)
It's time to get ready it's time to get set!!! If you haven't quite caught it yet, Omega Point has recently received the launch of his second EP.
Problems of the world EP sees Omega Point send out some prolific beats, incredible bass merged once more with his outstanding skill of sampling. It's available NOW! On all good music outlets and streaming services – so with no delay check it out TODAY!!!!
Omega Point Online INTEL:
OMEGA POINT DnB
OMEGA POINT IS ALSO GETTING READY TO FEATURE ON THE EXCLUSIVE VM PODCAST!!!
Quantum Creation Opps 2019.

™