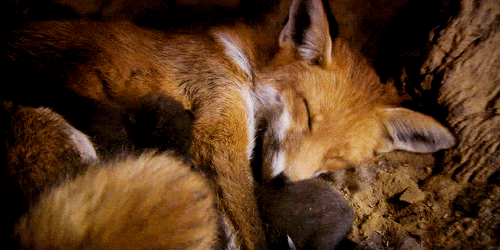 Foxes, a highly intelligent species, known for their cunning and sleek ways. Foxes can be found all over the country, as well as in many other different countries all around the entire world. Foxes can be found from here in the U.K all the way up into the Antarctic, fox life flourishes in lavish, great depths.
Foxes can be found alive with the greatest of energy! Light on their feet, foxes are readily mistaken for the likes of other 'dog like Canidae's' such as Jackal's, Wolves as well as dogs themselves.
There are twelve species of fox, that are belonging to the monophyletic range – genus Vulpes or 'true foxes' as they are more commonly known. Foxes are omnivorous mammals. Meaning: that they have the capability in obtaining chemical energy, nutrient's from BOTH – plant life as well as animal food sources. In addition; they can also process such groups in their digestive system like: algae, fungi as well as bacteria.Foxes are incredibly 'social' animals. They look in difference to their dog like counterparts, mainly due to their long thin legs, agile body, pointed nose with a bushy tail – simply beautiful.
The foxes habitat is usually that of the forested – woodland areas. However as many will have seen, foxes have also taken on an 'urban culture' too. Foxes can be spotted all over London, Kent and other urbanised living spaces where us humans have frequented. Foxes are known for constructing underground 'dens' – or burrows. These burrows provide safety, ventilation from the above element's, along with the relative a fox and family require. In the interest of 'fox safety' the dens are also equipped with several exists – just in case the fox and family need to make a dash for it. (You never know in this wild world.) The dug out tunnels: of the den will enable the fox with family to evade any unwanted predators, should they make their way into the foxes habitat zone. 
As stated previously, foxes are very social beings. They live in packs, which is known as a 'leash'. (This derives from the word and object – 'dogs leash' or 'to be kept on a tight leash'.) Packs or leashes, foxes enjoy being around their family members, so when you see a group of foxes the chances are that some of them are related. 
Foxes are known for their 'scavenging' of food. Hunting predominantly during the night time, foxes are nocturnal creatures. They have extremely good eyesight too. Foxes are good at catching their prey – small animals, as well as foraging for smaller food groups such as worms, some bugs maybe. The foxes main diet is the smaller animal chain however; such as – lizards, rats, voles and mice to name but a few. They will also complete their diet with food such as: small fruit, berries also some small birds too when they can catch them. It has to be noted, that it is such a shame that human kind will hunt foxes for sport and 'pleasure'. This mainly stems back to 'affluent bloodlines' who deem such behaviour as a past time – it's null and void in this reality however. 
It is with a sadness in a way, to say that foxes in comparison, live a fairly short life all in all. The life year span of a fox being around the three year mark. In captivity however, they can live much longer – up to around the eleven to twelve year markers of age.
If you are privy to see a fox, or even a group of foxes – remain within the 'quiet zone'. Foxes, like all creatures will act in a territorial manner especially if their family or younger members are nearby. If you feel a 'threat' by foxes simply remove your self from their environment. In addition, if you feel that your own family are in a way of any 'danger' from wild foxes – please take the correct safe practices to remined the foxes that it is your territory, not theirs in case of gardens etc. If you are feeling in any threat from wild animals close your windows and doors. There are many natural SAFE procedure's to take against such threats, if you so feel they are just.
Foxes are here, living alongside us. They are to be respected – not feared. Not hunted, mocked or even jeered. Be patient, be kind, understanding when there are some near… The silence of animals, mammal's is the universal  language that we all choose to hear.
LiVE Linked web sites (Relative sources)
The Fox Website:
Relative, Quantum Creations – (Free) Nature series:
(Free) Dolpins
Quantum Creations 2019+