The land of the rising sun, glorious, in all global splendour.
From his own unique brand – Mr SPARKLe, to the now legendary HHS / The Hardcore Hit Squad. The famous day of a chance meeting at a rave venue in Luton, forged a legacy that is still alive today!
Mr SPARKLe (DJ / SELECTOR) has held a firm passion for music from 'day'. He rapidly rose to stardom, by his mixing abilities as well as sure fire track selection within the underground Hardcore genre.
Mr SPARKLe – what are you listening to these days?
Mr SPARKLe "Right now I am listening to the new Bitty McLean + Sly & Robbie album, 'Love Restart'
– and in the car I am enjoying the new Transcend album, 'Physical Manifestation' http://stamina-records.co.uk/product/physical-manifestation-transcend/.
I'm also listening to: the latest Logistics album, 'Hologram' https://www.hospitalrecords.com/shop/release/logistics/nhs322-hologram
Buju Banton album from 1993, "Voice of Jamaica' https://www.amazon.co.uk/Voice-Jamaica-Buju-Banton/dp/B000068FTD 
the new Tokyo Prose album 'Wild Grace' out on The North Quarter https://tokyoprose.bandcamp.com/album/wild-grace-lp
the Bobby Digital anthology: https://www.amazon.co.uk/X-Tra-Wicked-Digital-Reggae-Anthology/dp/B0785VL9D9/
classic Sizzla album 'Praise Ye Jah' https://www.amazon.co.uk/gp/product/B000005829/
Jesse Royal album, 'Lily Of Da Valley': https://www.amazon.co.uk/gp/product/B0742ZCJN8/
and the 'Jungle Style' album from Aries: https://www.junodownload.com/products/aries-jungle-style/3687649-02/
, among many others. There's so much good music out there!"
We play out at London now (once in a while!) – you remain solid on track selection ALONE! Can you give the masses any tips on where to look to purchase FIRE tracks to play?…
Mr SPARKLe "It's all about the selection! I follow artists and labels I like on social media in order to get links for releases. That's all I do really. Bandcamp is great for vinyl and digital from a wide range of music. Amazon can be a good source for cds and vinyl too. There's no one set place to buy music these days so its important to keep my ear to the ground and see what's coming out and where."
You have been a Reggae fan now for many years. What style, and who's the most featured in your playlists right now!?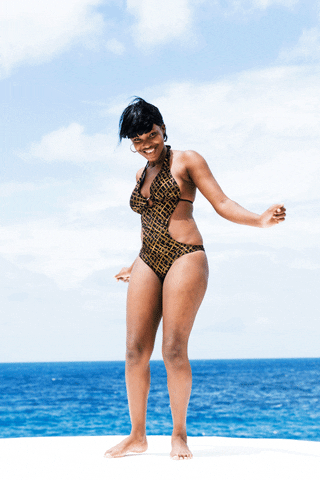 Mr SPARKLe "I love Reggae and Dancehall from the 80s digital era right up to the present day. There's loads of Vybz Kartel in my playlist. Free Worl' Boss!! Also artists like Protoje, Jesse Royal, Chronixx, Busy Signal, Agent Sasco, Aidonia, Alkaline, Popcaan, among many others."
"Here are a few tracks I'm feeling:
'Modern Day Judas' – Jesse Royal
'Medication – Damian & Stephen Marley'
'Family' – Popcaan
'Impact' – Alkaline
'Under Water' – Vybz Kartel
'Real Bad Gal' – Vybz Kartel
'Sorry Babe' – Vybz Kartel
Living in London now, its sad to say that this 'violent crime' has increased ten fold. What is your message to the youth of today on the streets?…
Mr SPARKLe "To quote the one like the DHD, 'Put down gun, put down knife, its time to live a peaceful life.' I would tell youth to stay in school, get a job and stay off social media, but that's much easier said than done, right? I believe Happy Hardcore should be promoted to the youth to encourage peace, love, unity and respect. Happy vibes, saves lives."
You remain to keep each set fresh and dedicated to the 'rave'. How have you maintained such dynamic consistency throughout the years!?…
Mr SPARKLe "Thank you, but I really don't know bro! My love for rave music is consistent and I'm always on the lookout for fresh music. Knowing the crowd you're playing to is important, but regularly buying new music is essential."
You have created stand out tracks with the mighty Ralston (producer / DJ) please tell us about your tracks to date…
Mr SPARKLe "Along with your good self, we have created quite a few tracks to date. Kicking off 8 years ago with the Miami Vice inspired 'Crockett's Core' https://soundcloud.com/mrsparkle/crocketts-core-dhd;
the Hogwarts themed 'Intuition' https://www.trackitdown.net/track/dhd-and-sparkle/intuition/hardcore/4809209.html;
OUT NOW: https://www.trackitdown.net/track/dhd-and-sparkle/intuition/hardcore/4809209.html
the emotional 'Project B' https://www.trackitdown.net/track/dhd-and-sparkle/project-b/hardcore/5731497.html
; your very personal tribute to Whitney– 'So Emotional' https://soundcloud.com/mrsparkle/so-emotional-hhs;
and our super happy remix of 'Show Me Heaven' by Distortion and Kaine feat. Mel https://soundcloud.com/mrsparkle/distortion-kaine-feat-mel-show.
"Recently we have produced 'Night Riddim' https://soundcloud.com/mrsparkle/night-riddim-mr-sparkle-dhd
and 'Dreams' https://soundcloud.com/mrsparkle/dreams-dhd-mr-sparkle
which both get a great crowd reaction. Big up man!"
You can listen to our past productions and a couple of live sets in this DHD & Mr SPARKLe playlist:
CLICK HERE: https://soundcloud.com/mrsparkle/sets/dhd-mr-sparkle.
"A few years ago I did a collab with Pinnacle, 'Follow Where You Are', which was released jointly by Endor Recordings and Lucky Breaks Digital.
"The cd is sold out but you can buy the digital release here – https://www.beatport.com/release/follow-where-you-are/1161051.
"Over the past couple of years I have worked on a few solo tracks at Ralston studio. 'Chapel' which samples Etana's spiritual vibe https://soundcloud.com/mrsparkle/chapel-mr-sparkle,
" 'Pon de Tek' in a Energy God style https://soundcloud.com/mrsparkle/pon-de-tek,
"and 'UFO' my Gappy Ranks remix https://soundcloud.com/mrsparkle/gappy-ranks-ufo-mr-sparkle-remix. 'Pon de Tek' is out now on Endor Recordings 'Fire EP'.
"You can get the cd here – https://endorrecordings.bandcamp.com/album/fire-ep-ndr014. 'UFO' is included as a bonus track on the CD release only. The digital tracks are on Beatport – https://www.beatport.com/release/fire-ep/2211450 Big shout and maximum respect to the one like Ralston each and every, because without him none of this would happen."
Food Section courtesy of Mr SPARKLe & Cooking & Mixing!!!
#cookingandmixingquestion
Where's your number one spot to catch a bite? Also: what have been your best chow down foods this year yo!?…
Mr SPARKLe  "There's a new family run, organic vegetable sushi shop just opened in Barnet."
"The sushi is made with a variety of organic vegetables with great flavour combinations. There's no fish!"
This slideshow requires JavaScript.
"There is a grocery section with a broad range of Japanese ingredients, sweets, snacks and fresh produce too."
"Although there is a small counter by the window where you can sit, its mainly takeaway. If I had to choose one spot, this would be it. I know the owners well and I think their product is right on trend.There's a few other spots worth mentioning too."
"Finchley Kitchen is a nice, friendly, family run local café on Regents Park Road."
"I normally go for breakfast – but their burgers and burritos are good too."
"I've always loved falafels and hummus so I was very happy when Falafel Bar opened in Finchley!"
"They do great veggie wraps and salads."
"Their homemade garlic and chilli sauce is really good, as is their spicy chips."
"Reindeer Café inside the Wing Yip Chinese supermarket in Cricklewood does the best won ton noodle soup!"
"They do bubble tea and there's a Chinese bakery too."
"I go to Eat Tokyo in Golders Green for their katsu curry  and torikara (fried chicken) bento.
"Another good place to eat in Golders Green is the award-winning Likya."
"They serve great kebabs and grilled fish too. It is Arsenal player, Mesut Ozil's favourite Turkish restaurant. He should know!"
"Recently in Chinatown, I had a really tasty 'ma-po' tofu at Tao Tao Ju on Lisle Street."
"I recommend their dim sum too!"
One of my favourite Japanese restaurants is 'Jin Kichi' in Hampstead, which specializes in Japanese barbecue skewers (robatayaki grill). The food is amazing. Its always really busy so you have to book.
You have been blessed & most privileged to have played on the Silver Lightning sound system!! What was it like to play on a super system such as this?
Mr SPARKLe: "What an experience! It was great to watch and hear Rob the sound man and selector play some sweet sweet reggae. The speaker stack was taller than me and it wasn't even their full system set up! The rackmount dual cd player was very different from the Pioneers I'm used to."
"It wasn't as easy to mix on them but lot's of reggae and dancehall selecting consists of short mixes and the most important thing of course, is the selection! I played some vinyl too. It was real nice vibes all round with super sound from a super system! Big up Silver Lightning every time and big thanks to Rob for the hospitality. Luciano dubs were sounding sweet."
If you could visit the home of Reggae – where would you go yo!?…
Mr SPARKLe "I would go to Jamaica and Japan yo! Jamaica is the home of Reggae but it also has a home in Japan too!
Japan's connection to Reggae is so strong that, according to Wee Pow, the founder of the Stone Love Sound System, 'Japan is the capital of Jamaican music' The reason being that 90% of Jamaica's classic vinyl is now in Japan. Wee Pow says,
"We (Jamaicans) did not see the value in vinyl, and so we were quick to sell them to the Japanese, and now they have all the gold."'
"Even Reggae's digital revolution was inspired by a preset on the Casio MT40 which birthed the Sleng Teng riddim."
"Japanese sounds like Mighty Crown, Fujiyama Sound and Yard Beat are world class. Japan has a lively home grown Reggae and Dancehall scene too which has grown over decades through the influence of Japanese foundation artists like Nanjaman and many others. https://youtu.be/fTxrrofrue4 In conclusion, Japan and Jamaica are great places to party!"
How is the automobile HONDA driving going?
Mr SPARKLe "Driving in London is stressful due to road works and heavy traffic. It can be a struggle to find parking too. On top of that, you have to pay congestion charge to drive through central. I am thankful that HONDA have always had good sound systems fitted as standard. I've never had Bluetooth in the car before and it's amazing to stream music from my phone just like that. Deep respects to Mr Soichiro Honda, who oversaw his company's expansion from a wooden shack manufacturing bicycle motors to a multinational automobile and motorcycle manufacturer."
Any tips for the abominable 'BREXIT'?…..
Mr SPARKLe "Move abroad. Seriously though, fuck Brexit!"
WORD!!!!
Remember you can catch Mr SPARKLe DJ playing in October at Hoxton, London ('The DON @ THE END') POW!
Mr S, its always hyper BLESS YES! Deep respects.
Thanking you for your energy, and time today. Wholeness.
Relative Mr SPARKLe INTEL:
Quantum Creations 2018.