The 'electric universe' is within, as it is – without. If you are 'without', you may need to – 'tune in' a little more. We are all of the energy. Different slight frequencies, separate signature's yet from a very, very similar source…
It is a given that in our everyday lives, situations, that we all work by a certain 'electric current'. As does do our bodily systems, as do our vehicle's in how we travel to our work places and spaces. Of sorts, it all returns to a system which is run on some type of electrical pattern to create power, which then enables us to function on that very level that we desire.
The internet in today's present circumstances mirrors just this. In a sense, the internet reflects our very selves. It is powered by electricity. It sends singles, code via the electronic process to its outsourcing points to deliver it's recipient's massage's, intel alike on a global basis. We are in a literal parallel where Ai intelligence is on the precipice of cutting directly into the world of infrastructure as we all know it. Quantum physics has proven that anything is possible. With this fact being widely renown, this leaves an endless life of limitless possibilities for the rest of us to glean, take advantage of – in turn creating our own personal utopias, whilst helping out other within the 'greater good' of life itself.
We all see in and within the physical 'three dee spectrum'. This is I fact just one point that our senses reach out, in turn translating back to our visual receptor's. The fact is that when we dream, meditate, which effectively engages a separate type of electric vision. 'The dream state is the playground for the supreme'. (Quote: Canibus.) This is a very true sentiment. One is required to try and become 'lucid' within this state of dream.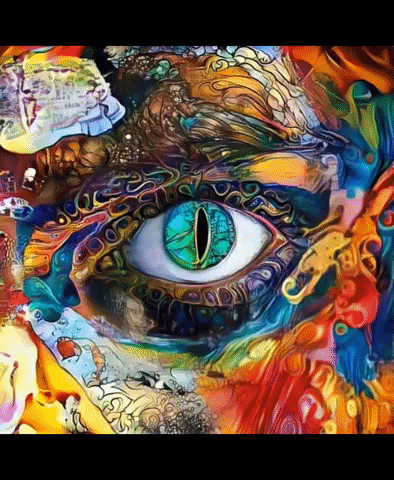 The message is that the electric universe is always there. It's simply another dimension that cannot be seen in/by the physical, yet can be called upon, as well as accessed id required or desired. Seeing the electric universe can be interpreted as the scene in the 'final matrix,' where 'Neo' is blind by this point. He wears a blindfold, as he is blind he can still see. He sees the 'neon – electric universe' before him. It is even described as even more visual that he has ever seen before…
Quantum Creations feel that this is quite an accurate description of how things are. (Yet not from a cinema graphics perspective.) This is all simply – part of the illusion which the TV/movie industry, all too commonly portray. One must always reside in the notion of: 'One is the creator of their reality'. Thoughts are key here. This is a reason or – answer to why so many forces are working to hold one / YOU back in your real: soul purpose here on earth. More to the point, why you find it so hard to reach your dream goals, destinations in life within its entirety.
The electric universe never resides, as we are one, it flows endlessly inside, heart, body, soul – MiNd…
Quantum Creations 'Electric Future' publications:
{CLiCK to read & view}
Quantum Creations